Pocono Mountain Arts and Entertainment
Posted: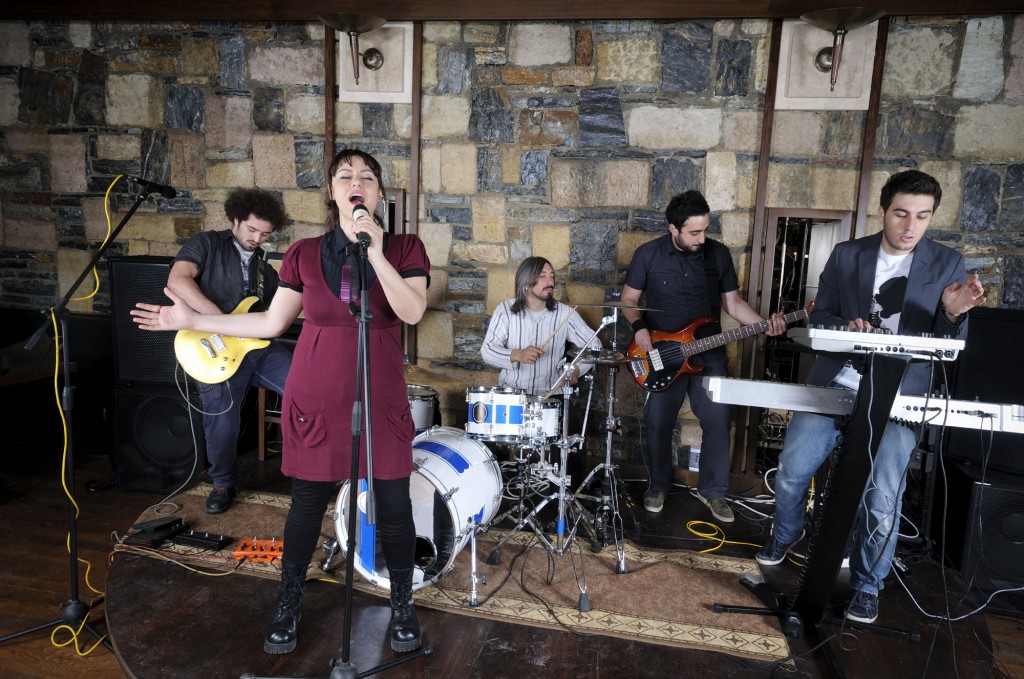 Pocono Mountain Arts and Entertainment
The Pocono Mountain Arts and Entertainment options are as vibrant and colorful as the tree foliage in Fall.  Northeastern Pennsylvania is renowned for the range of quality cultural attractions, so regardless of whether your passions are for visual arts, performing arts or a bit of both, be assured that the Poconos has plenty of Arts and Entertainment that will appeal.  From amazing art exhibits at venues like the Morgan Gallery (the Poconos' oldest fine art gallery) to concerts and plays at destinations like the world-famous Sherman Theater and Shawnee Playhouse, the Pocono's Art and Entertainment scene is as enthralling as the mountains and lakes. We understand that whether you're choosing to buy a home or rent a vacation property, no one ever intends to stay confined within four walls and a roof. A fundamental facet in the quality-of-life that awaits here comes from having so many great things to-do when you step away from your home. The following offers insight on a few of the places that particularly specialize in adding to the cultural enrichment of our communities.
Fine Arts
Pocono Arts is the oldest and most established local arts service organization in the Pocono region of northeastern Pennsylvania. Come visit the Pocono Arts Cultural Center and explore local artists and get involved in the community. The exhibits are free and open to the public – some exhibits include the Hall of Poetry and Writings, Art Space Gallery, and 3-D Works of Art. Art workshops and classes are also available as well as events which can be found on their website.
18 North Seventh Street Stroudsburg, PA 18360
Phone: (570) 476-4460
The Morgan Gallery of Fine Arts 
"The oldest art gallery in the Poconos", the Morgan Gallery has served the region for over 2o years. This charming gallery features fine paintings, crafts, sculpture and unique furnishings made by local artists. Custom on-site framing is also available here.
409 Route 940 Blakeslee, PA 18610
Phone: (570) 646-5333
Film
Pocono Cinema and Cultural Center
The Pocono Community Theater is a three screen movie theater which serves the surrounding communities with a wide variety of independent and art films. Stages in two of the theaters offer students and community members a recital hall and venue for theatrical experiences such as play readings and live performances. Visit the website above to check events and what is now playing.
88 South Courtland Street East Stroudsburg, PA 18301
Phone: (570) 421-2036
 Live Theater
Acknowledged as a historical landmark, the Shawnee Theater has produced quality theater for nearly 30 years. Actors are auditioned in New York City for main stage productions- local performers are also encouraged to audition. Theater is offered year round which includes musicals, dramas, comedies, children's theater and special events. Free summer concerts are also provided from mid June until the Tuesday after Labor Day. The music varies from barbershop quartets to 40 piece orchestras. The Shawnee Playhouse also offers free Fireside Concerts on Tuesdays from September to April. The performers vary from youth bands, rock musicians, opera singers and barbershop quartets.
552 River Road Shawnee on Delaware, PA 18356
Phone: (570) 421-5093
Built in 1881, today the Mauch Chunk Opera House seats 380 guests and is one of the northeast's premiere listening spaces and most intimate concert venues. After the show, guests are even encouraged to stick around and meet the artist. Entertainment ranges from classic rock, jazz, bluegrass, folk, theater and special events. Visit the website above to see who has played here in the past and check out upcoming artists.
14 West Broadway Jim Thorpe, PA 18229
Phone: (570) 325-0249
Live Music
The Sherman Theater is a concert hall and community theater located in busy downtown Stroudsburg. Depending on the event, the Sherman Theater can accommodate standing shows, seated shows, reserved seated shows or any combination of these. Over the last 5 years especially, the Sherman Theater has had well known names perform here, including: Theory of a Deadman, Patent Pending, Papa Roach, Weird Al Yankovic and David Archuleta, to name a few. As part of the youth outreach, a monthly concert, aimed at those between 13-21 years of age, allows for young people to listen to their favorite bands as well. The Sherman Theater also provides live community theater productions performed by the in-house theater group. Check the website above for ticket info as well as festivals sponsored by the Sherman Theater.
524 Main Street Stroudsburg, PA 18360
Phone: (570) 420-2808
A beautiful mountaintop entertainment venue, Penn's Peak can seat 1,800 concertgoers. Apart from the breathtaking view Penn's Peak has to offer, guests can also enjoy a spacious dance floor, lofty ceilings, a concert bar/concession area and a full service restaurant and bar. Come and take in the view of the 50 mile panoramic view of northeastern Pennsylvania's Appalachian mountains on the open-air deck. Check the website above for events and tickets.
325 Maury Road Jim Thorpe, PA 18229
Phone: (610) 826-9000
For the Artist
Country Home Learning & Art Center 
This walk in studio offers over 200 classes in art and clay which include wheel throwing, handbuilding, sculpting, pottery and glass painting and design. Special events such as wine and clay nights are also offered throughout the year and can be found on the website. For the kids, they offer camps such as art and science, art and craft and clay. While here, stop into the vintage candy and soda pop shop and the gift shop!
1784 Route 209 Suite 101 Brodheadsville, PA 18322
Phone: (610) 895-4090
Creative Canvas Studio offers sip and paint classes at their studio in Stroudsburg and also at Pop Up parties throughout the Poconos. No talent or experience necessary, great for the aspiring artist! Check the website above for event dates.
Ann Street Stroudsburg PA 18360
Phone: (570) 620-8099
School of Visual and Performing Arts
Serving the Poconos since 2000, the School of Visual and Performing Arts has been exposing, educating and inspiring the public in the arts through classes, outreach programs and performances. Some classes include Pilates, Belly Dancing, Modern Dance, Ballet, Ballroom, Latin, Salsa and Jazz. Go to the website listed above for complete listing of classes and days classes are held.
554 Main Street Stroudsburg, PA 18360
Phone: (570) 424-5285