Poconos Rentals and Reservations
Poconos Rentals provide a perfect escape, whether it is for a weekend get-a-way or longer family vacation, the northeastern mountains of Pennyslvania remain a paradise for outdoor enthusiasts. And no matter the time of year, we can help you find the appropriate Poconos rentals that will position you conveniently close to the range of recreational possibilities that await. From summer kayaking and fishing adventures among our glistening lakes to winter skiing and snow-tubing along the slopes, we can help you to not only find, but also reserve the best Poconos rentals which correspond with your lifestyle needs and budget. No matter If you're looking for something close to the range of shopping, dining and cultural entertainment venues, a luxury resort with or perhaps something offering lakeside peace and serenity, our team is especially adept in helping you identify and reserve the rental you need, when you need it. If you're making plans for a Poconos vacation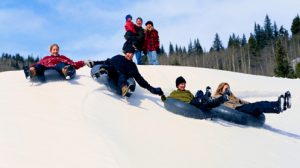 and know the time-frame of when you'll be staying, feel free to use our convenient planner by Clicking Here.    Should you have any questions, please don't hesitate to connect with our rental specialists by submitting the contact form at the side of this webpage.
Discover Paradise in the Poconos
Enjoy the following series of videos which collectively highlight some or our favorite aspects of life here as well as particular communities here in  the Pocono region of Northeastern Pennsylvania.